How Does Plastic Surgery Treat a Parrot Nose?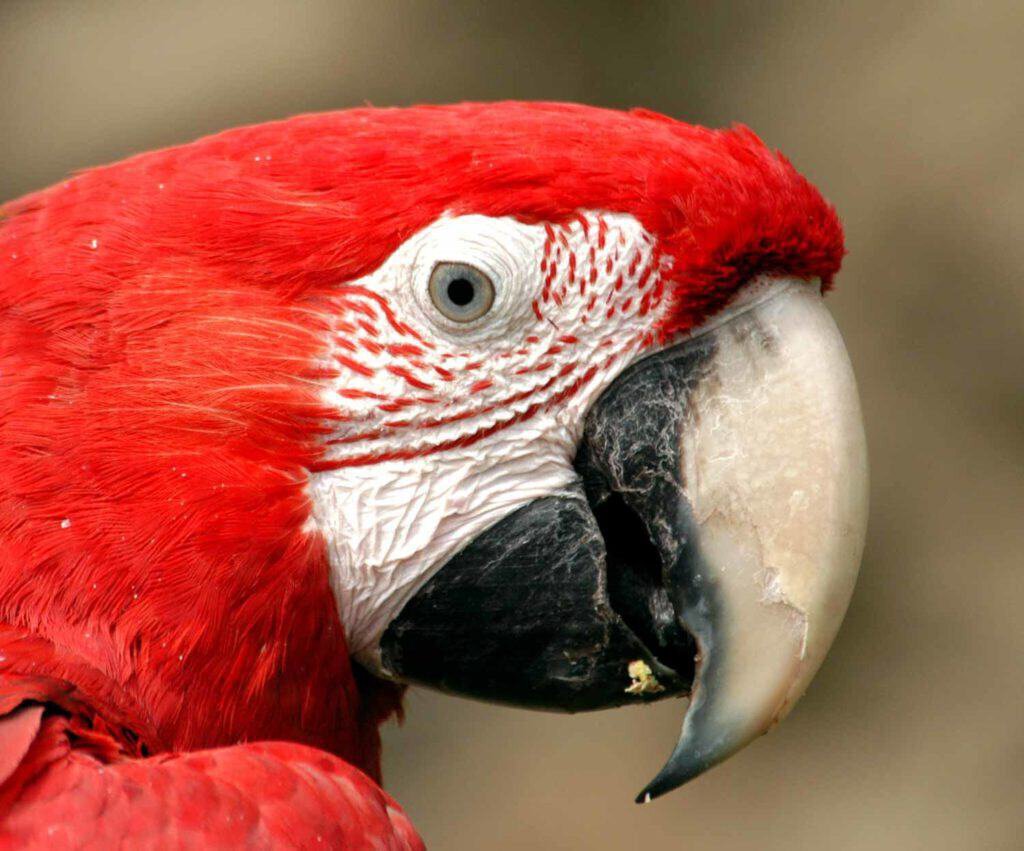 How do you fix a Pollybeak Deformity?
Noses come in all shapes and sizes. A nose job / rhinoplasty is a procedure to change the shape of the nose when it is too large, asymmetrical, or not shaped well. A poorly shaped nose is a source of anxiety and embarrassment that sits in the middle of your face. When a person's nose has a large dorsal hump and low tip, we call this a pollybeak deformity, also known as "parrot beak" nose.
The nasal dorsum is the bridge of the nose that starts between your eyes and travels to the tip of the nose. This is made of both bone and cartilage and can project too much and appear wide. Excess bridge height is often associated with an under-projected nasal tip that resembles a parrot's beak. People with this condition often complain about the appearance of their nose in profile pictures. There is often a noticeable "plunging tip" and a widening and flattening of the nose when smiling. If this describes your nose, you've come to the right place.
Watch A Nose Job To Fix Parrot Beak Nose
What Causes Parrot Beak nose?
This nose shape appears as a result of the overdevelopment of the nasal septum, a large piece of cartilage that divides the nose chamber into two halves. It is not an abnormality by any means, and it is a nose seen on the faces of people worldwide.
Should I Change My Pollybeak Nose?
The importance of the nasal dorsum in the aesthetics of the nose is very real and dependent on a person's culture and society. The height of the nasal dorsum has implications on the perception of masculinity, femininity, and beauty. A recent study shows an overwhelming majority of people judge the youthfulness, approachability, health, and attractiveness of a person in similar ways, all based on the appearance of the nose.
"The importance of the nasal dorsum in the aesthetics of the nose is very real."
You might think the nose is just for breathing, but it is probably the single most important facial feature in determining how others perceive you. Your appearance is entirely up to you. Your doctor will help you decide if fixing a beaked nose is the right choice for you.
How to Fix a Beaked Nose Condition
Adjusting the nasal dorsum during a nose job is critical for a successful result. The level of the new dorsum can be above or below a straight-line dorsum. Men generally prefer to have a straight or slightly elevated dorsum while women prefer a straight or slightly lower dorsum. What patients don't want is a "ski slope" dorsum, a result of over-resection of the dorsum. An experienced plastic surgeon will know how to create an attractive shape for your nose.
"It looks more natural."
With "natural" results all the rage for a nose job, most patients desire a straight dorsum because it looks most natural and imparts all the positive characteristics they desire. Equally important to a nice nasal dorsum is how it looks with the nasal tip. The desired relationship is a tip that is slightly higher than the dorsum on profile view.
When discussing a nose job, the terms "balance" and "proportion" are often used to describe the overall shape and size of the nose relative to the nose itself and the face surrounding it. An experienced nose surgeon with an artist's eye will adjust the nose to fit harmoniously with the surrounding facial features. The final result will be complementary and beautiful.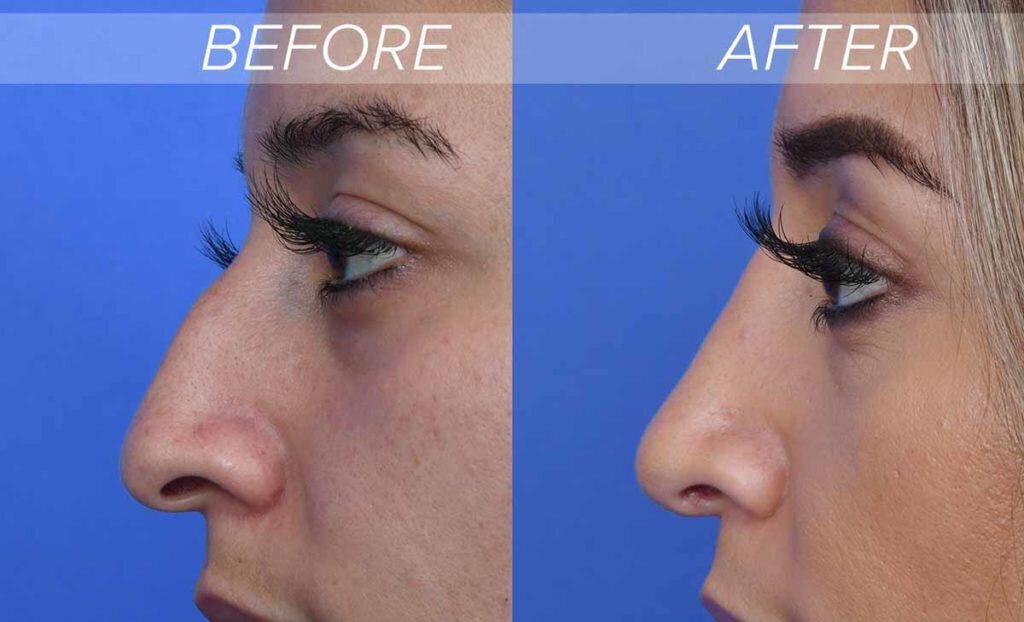 Ready for a Change?
Deciding to fix a pollybeak deformity isn't easy. Fortunately, experienced help is available. You can view our before and after photos and read our patient's stories for yourself. Also, take a look at our popular articles about the cost of a nose job and nose job recovery – what to expect after a rhinoplasty. At Westlake Plastic Surgery, we change lives every day. If you'd like to see how we can help you, we offer free online consultations. In just minutes, see what you can become. Schedule your free online consultation today.
— Robert Caridi, MD
Diplomate of the American Board of Plastic Surgery
Fellow of the American College of Surgeons (FACS)
Member of the American Society of Plastic Surgeons (ASPS)
Member of the American Society for Aesthetic Plastic Surgery
Founder of the Austin Gynecomastia Center