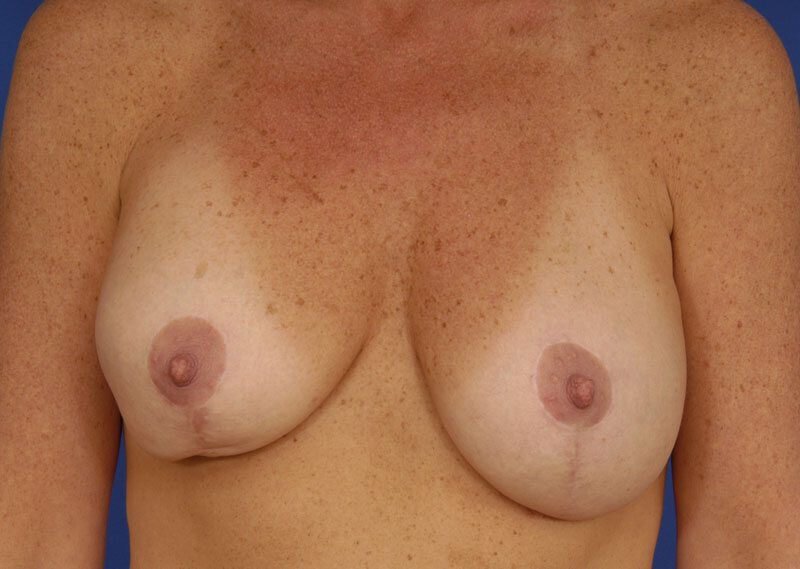 Obviously, the goal of a breast enhancement is to create equal breasts in size, shape and "feel." Few women are blessed with two perfectly shaped breasts by nature. Most women have some form of breast asymmetry. Not only do most breasts appear different, but the underlying foundation of the breasts (the chest wall made from the thoracic ribs) is almost always different on each side.
Poor breast shape may also be the result of an implant size that isn't appropriate (too large or too small), a contracture process that distorts the breast, or the wrong type of implant or wrong position of the implant above or below the muscle. Even side sleeping can displace a breast implant toward the middle of the chest wall compared to the other side.
The bottom line is that it is often quite possible to improve shape and symmetry, and the procedures available to an expert surgeon are extensive. Modifications of the breast implant, implant pocket and the actual breast itself can improve symmetry. Consulting with several highly regarded and experienced surgeons will help clarify the issues at hand and give you a good idea which procedure might be best for you.
Having said the above, sometimes the enemy of "good" is "better"—that is, seeking higher degrees of improvement in breast shape may result in complications leading to an outcome worse than what you started with. As long as you consult with a Board Certified Plastic Surgeon with the right expertise in this area, your concerns regarding unsatisfactory breast shape should be appropriately addressed.