What Is a Mini Tummy Tuck?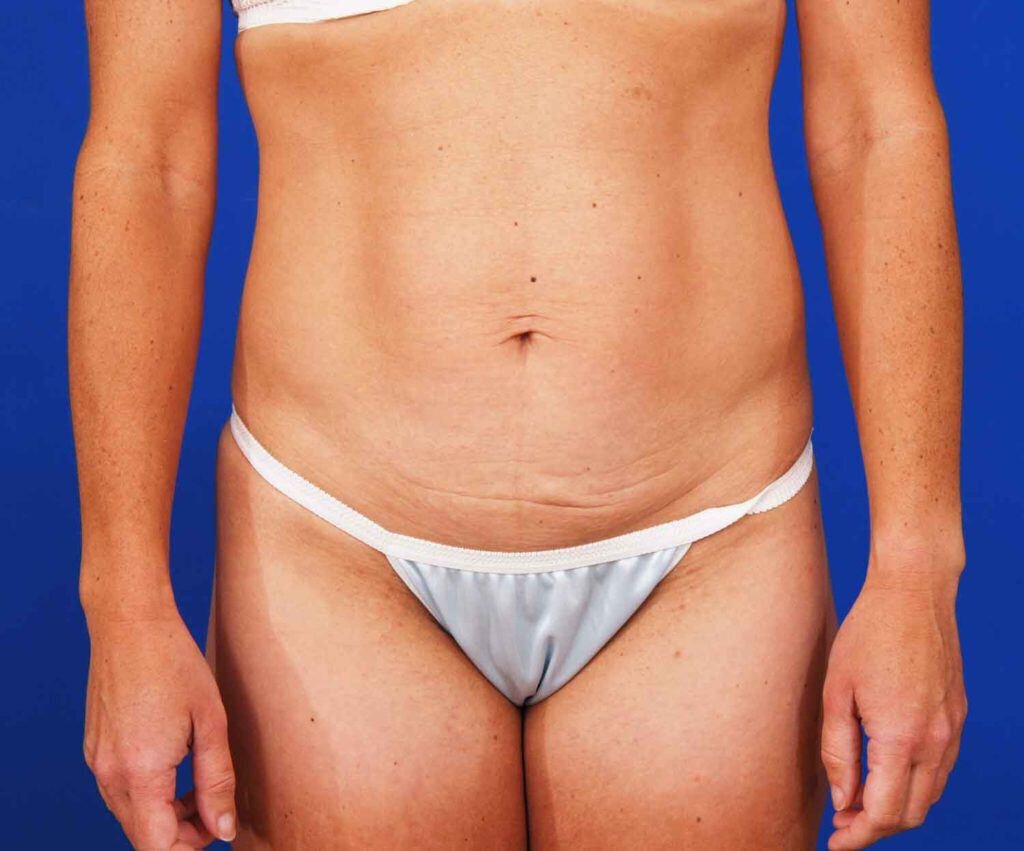 Discover the Benefits of Mini Abdominoplasty
This patient is a good candidate for a mini tummy tuck
As the mini tummy tuck rises in popularity, many women are curious about this procedure. What is a mini tummy tuck? How much does it cost? Can you get a mini tummy tuck after pregnancy? What is the difference between a mini tuck and a full tummy tuck? And what is the recovery time until you can go back to work or daily activities?
Everyone is familiar with the tummy tuck, the popular term for an abdominoplasty. This plastic surgery procedure removes excess skin and fat on the abdomen to make it flatter and more attractive, often to repair damage to the abdomen resulting from pregnancy. We often perform a tummy tuck as part of our mommy makeover, which usually involves some form of tuck, liposuction, and a breast enhancement.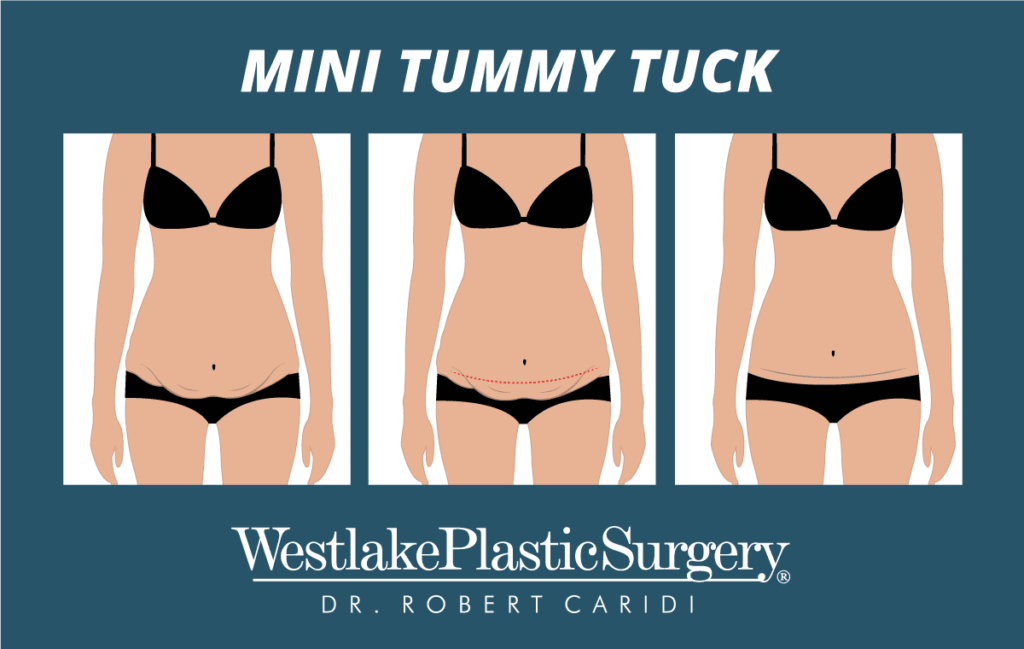 What procedure is best for your problem areas?
Dive a bit deeper into abdominal rejuvenation and you will quickly learn of a number of procedures that are designed to enhance the abdominal area: full abdominoplasty, panniculectomy, "floating" tuck, mini tuck, and even reverse abdominoplasty. What are the differences in these procedures? What procedure is best for your problem areas? Why would anyone want a full tuck when a mini tuck is an option, especially if it's less expensive and with faster recovery?
Difference Between A Mini Tummy Tuck And A Full Tummy Tuck
Who Needs a Mini Tummy Tuck?
Who should get a mini tummy tuck procedure, also known as a mini abdominoplasty? The ideal candidate for a mini tuck is a relatively fit woman at or near her ideal body weight who has some skin laxity, known as "loose skin," between the belly button and the pubic area. This is usually noticeable when she is sitting or bending over — the skin fold becomes obvious and can hang in an unflattering way. Ideal mini tuck patients don't have significant abdominal fascial laxity with an obvious bulge.
What Can You Expect from a Mini Tummy Tuck Procedure?
The mini tuck procedure removes excess skin on the lower abdomen between the belly button and the pubic area. This is quite different from a full tuck which removes excess skin of the entire abdomen and uses a suture technique that tightens the deeper fascial layer of the abdomen. This suture technique is often used to tighten the abdominal muscles that are spread from pregnancy. Simply put, a mini tuck is skin removal on the lower abdomen that leaves only with a horizontal scar at the pubic level. A full tuck does much more with the same lower scar but also adds a small scar around the belly button.
"A mini tummy tuck procedure is less expensive than a full tuck because the procedure is less complex."
Cost varies, with the average cost in the United States ranging between $5,000 to $7,500. The procedure typically takes less than 90 minutes under general anesthesia. A mini tummy tuck removes some of the stretch marks on the lower abdomen but not those at the belly button level or above. The mini tuck will not tighten the skin above the belly button. Liposuction, if used at the time of a mini tuck, contours fat on the abdomen and enhances the overall result. A mini tummy tuck procedure is less expensive than a full tuck because the procedure is less complex. Recovery is faster with a mini tuck — most patients resume reasonably normal activities after a week to ten days.
Is a Mini Tummy Tuck Right for You?
Patients often inquire about a mini tuck procedure when they actually will benefit most from a full tuck. It's a little bit of "wishful thinking" in their preference for something less complicated and costly when they will actually benefit from a more comprehensive procedure. This is why it is so important to visit with several surgeons to learn from their experience so you choose the right procedure for your unique anatomy.
If you are curious about a mini tuck procedure, we would love to help. I invite you to read more about the procedure and browse our mini tummy tuck before and after photos. See for yourself what this procedure can accomplish. When you're ready to speak with a professional, submit a free online consultation. Together, we'll talk about how to reach your goals and get the results you want.
— Robert Caridi, MD
Diplomate of the American Board of Plastic Surgery
Fellow of the American College of Surgeons (FACS)
Member of the American Society of Plastic Surgeons (ASPS)
Member of the American Society for Aesthetic Plastic Surgery
Founder of the Austin Gynecomastia Center