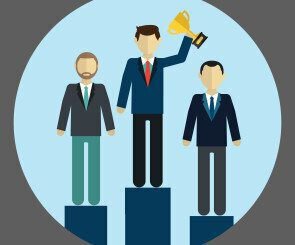 Top Plastic Surgeons Austin, Texas
Austin, Texas has changed quite a lot since I first arrived here permanently in the year 2000. When I was a kid going to the University of Texas it was a cow town: small and quaint, weird as ever and easily manageable. There was no downtown living, the highways were easy to navigate and Lake Austin boating was a breeze.
Boy, how times have changed. There were about 25 plastic surgeons at that time and now this number is closer to seventy. There are more plastic surgeons in this town than the population needs. So how do you determine who the top Austin plastic surgeons are? What does the "top" mean anyway? Can you buy the top rankings? Who determines who is at the top?
We don't have a ranking system that provides you with accurate data on who are the "best" plastic surgeons. There are some general guidelines that will help you to make a good decision regarding something that is important to you.
Did your surgeon train? Is his/her training top notch?
How old is your surgeon? Experience matters because practice makes perfect.
What is your surgeon's board certification? Make sure they are what they tell you they are.
What is the online reputation of your surgeon?
What have you "heard" about your surgeon? Is he/she mentioned often in conversations?
What is your surgeon's rate of complication?
How often has your surgeon been sued? Does he/she have disciplinary action by the Texas Medical Board?
Is your surgeon's practice limited to a particular type of plastic surgery?
How busy is your surgeon?
As for myself, I can tell you this:
I trained as a medical doctor in surgery at one of the finest medical centers in the world (where?). I will advise you on what is best for you and I will never try to sell you on anything. It's not in my DNA.
I am 56 years old and I have been in practice for 28 years.
I am Board Certified by the American Board of Plastic Surgery. My practice is 100% cosmetic surgery.
My online reputation speaks for itself, and the results of the work that comes from my hands is on my website for all to see.
I am well known in Austin, in Texas and beyond.
My complication rate is exceptionally low.
I have NEVER been sued. I have no disciplinary actions by the Texas Medical Board.
I perform a full range of plastic surgery. Face, body, breasts – I do it all.
I am always very busy, and have a staff of eight including a dedicated anesthesiologist who work with me "in house" at my own office operating center.
There is no such thing as the best plastic surgeon in Austin, Texas. All patients believe that they are seeing the best plastic surgeon. It's your job to do your homework to truly evaluate your surgeon to make sure that you are in the best of hands. Westlake Plastic Surgery has always been focused on the very essence of plastic surgery—your comfort and safety.
— Robert Caridi, MD
Diplomate of the American Board of Plastic Surgery
Fellow of the American College of Surgeons (FACS)
Member of the American Society of Plastic Surgeons (ASPS)
Member of the American Society for Aesthetic Plastic Surgery
Founder of the Austin Gynecomastia Center