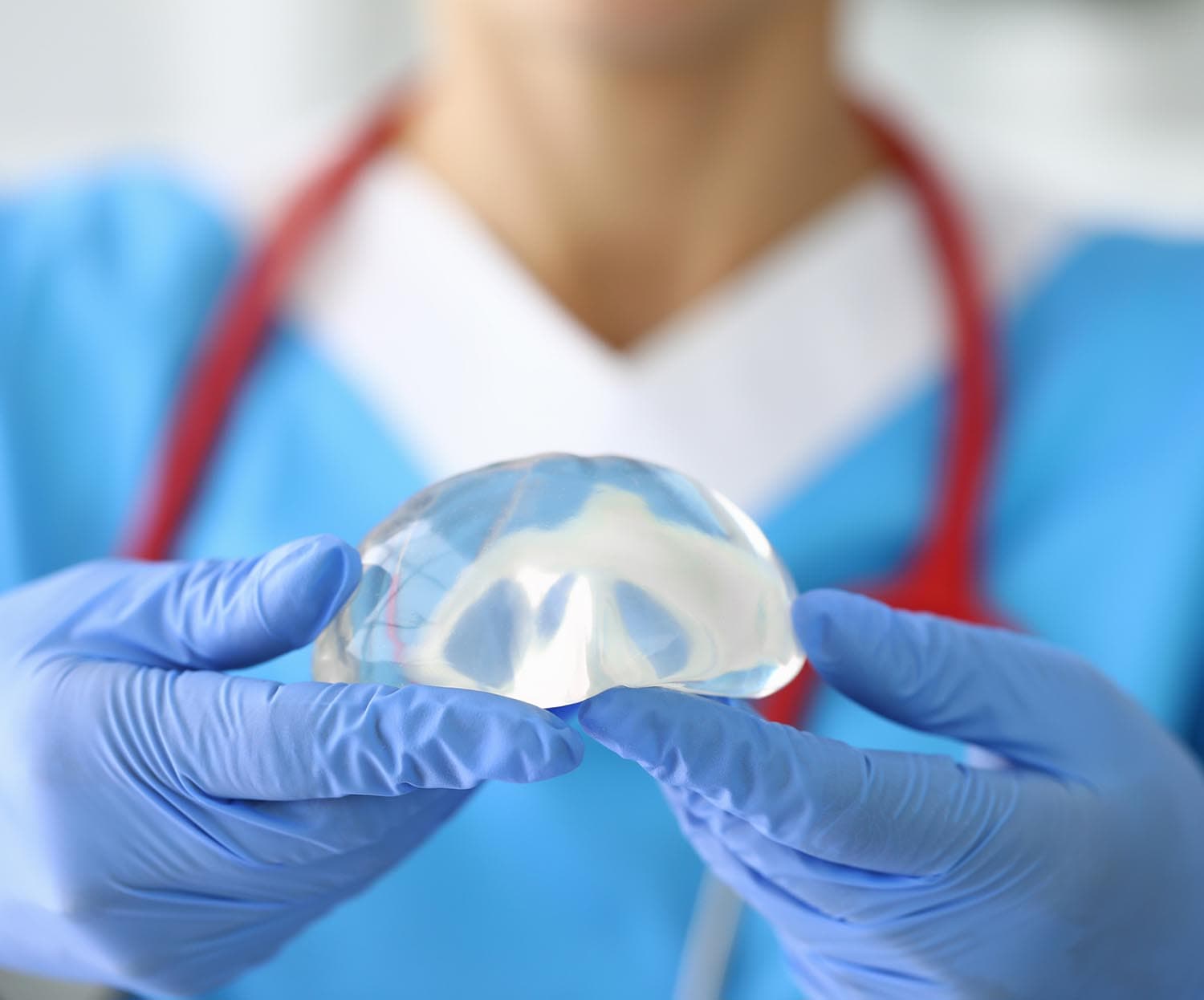 Choosing Breast Implants: Silicone or Saline?
One of the first important decisions to consider in breast augmentation is the choice of either saline or silicone breast implants. It should be noted that the vast majority of breast implants sold in America are silicone implants. Why do so many patients prefer the silicone variety?
It has been my experience that if you ask patients that have experience with both types of implants, they almost always prefer the silicone variety. They say the implants feel more natural on the inside and the outside. This means that silicone breast implants feel softer when squeezed and feel more natural on the patient's chest. In addition, patients describe saline implants as something not fully integrated with their anatomy—it feels and acts like a water bag separate from the breast. In contrast, a silicone breast implant feels like part of the natural breast.
That said, many women enjoy saline breast implants. Saline implants are preferred if they are sized well with their natural anatomy and have no issues with breast implants like stretching or malpositioning. For example, a C-cup breast with a 225cc saline implant will feel much better than a small A-cup breast with a 450cc saline implant. The ratio of natural breast tissue to breast implant is a crucial consideration directly correlated with breast implant complications and natural feel. Smaller breast implants are better than larger ones.
Silicone breast implants generally work well with all patients considering breast enhancement. Still, the ideal candidate for a saline implant is someone with a reasonably naturally sized breast and looking for a little more fullness/size. Some patients also feel saline implants are safer from a medical perspective, so the tradeoff compared to silicone implants is fine. However, no quality data suggests saline implants are safer than silicone implants.
There are other differences between saline and silicone breast implants that you can read about on my website. If you have any questions or concerns about your choice of breast implants, you should seek advice from a reputable plastic surgeon to bring clarity and reassurance to your breast enhancement.
— Robert Caridi, MD
Diplomate of the American Board of Plastic Surgery
Fellow of the American College of Surgeons (FACS)
Member of the American Society of Plastic Surgeons (ASPS)
Member of the American Society for Aesthetic Plastic Surgery
Founder of the Austin Gynecomastia Center