I Have Breast Implants And I Noticed A Lump In My Breast – What Do I Do?
When you have implants, you should still perform monthly self-examinations. If you notice a new lump, mass or pain, what are you supposed to do? Most women would be concerned about a problem with their implants or the possibility of cancer. After furiously searching on the internet for information about a breast lump after implants, a concern can turn into worry and high anxiety, even though most masses are benign. Relax a moment and take a deep breath, because there are simple steps you can take to be informed and safe.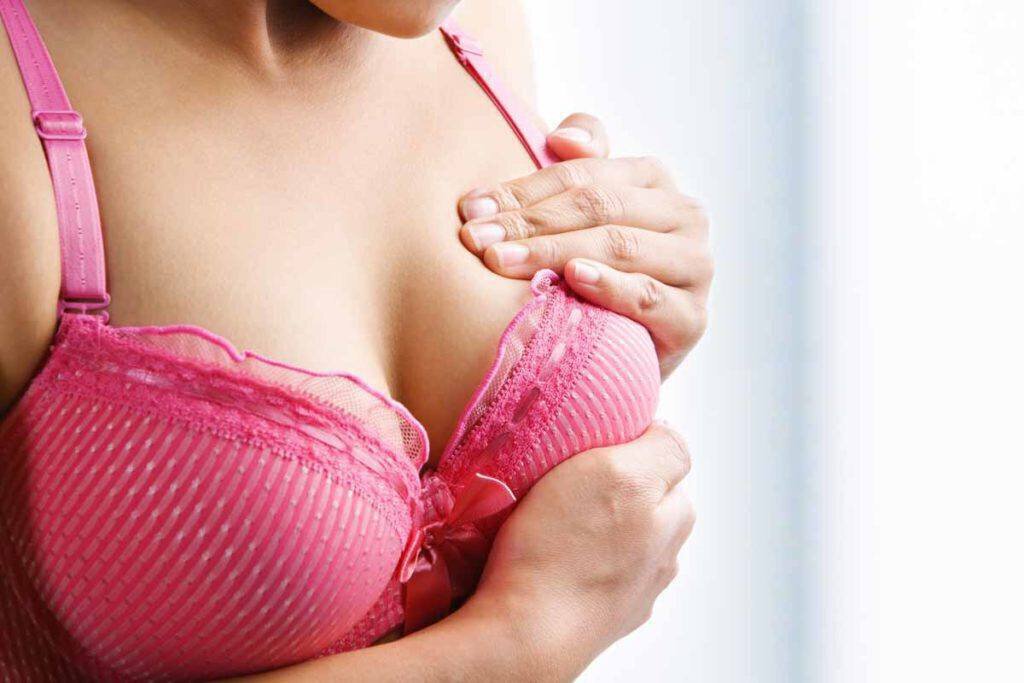 I Can Feel a Lump in My Breast Implant. What Do I Do?
Possible Causes of a Lump with Breast Augmentation
If you can feel a lump in your breast implant, it may be related to a fold or crease in the actual implant shell. This will be more common in women who have a contracture or a firmness to their implants. This firmness around the implant can cause it to change shape and form a buckle that might feel like a mass on the implant. Pain can be associated with implant lumps because they can be sharp and cause inflammation.
The first concern about a mass is the possibility of cancer. This is one of the leading causes of death in the female population and will affect an astounding 1 out of every 8 women in their lifetime. As your age increases, so does your risk of cancer. Most breast cancers are found in women older than fifty, and they are rarely found in patients younger than 25. Regardless of your age, there are steps you should take.
Finding Peace of Mind
Clinical examinations, tissue imaging, and biopsies rule out cancer. Imaging studies include fine needle aspiration, core needle biopsy, open biopsy, mammogram, ultrasound, and MRI. The use of MRI is beneficial in women with implants, as it determines the integrity of the implant and shows the mass. The only definitive test to determine if a mass is cancerous is to perform a biopsy, where cells are extracted by your doctor for close examination.
"Implants do not cause cancer nor do they interfere with the detection or treatment of lumps."
If you have a lump after augmentation, the general approach to evaluation is a bit different than when a lump is found without implants. Your plastic surgeon is the ideal doctor to determine if the lump is actually in the breast itself or simply an issue with the implant. Implants do not cause cancer nor do they interfere with the detection or treatment of lumps. A mass in a woman over fifty needs more careful analysis because of a higher risk of malignancy. As a general rule, most masses in younger patients are simple breast cysts. Cysts are fluid-filled sacs that often do not require treatment, but it's always good to have them checked out by your doctor.
Play it Safe
The discovery of a new lump after implants can be a cause of anxiety and worry. If a newly discovered mass does not go away in a month or two, visit with your plastic surgeon or gynecologist so they can examine you and recommend additional studies to determine the nature of the mass. They may schedule a biopsy or follow-up to rule everything out.
Remember, if you have discovered a new mass after breast augmentation, you should wait a month or two to see if it goes away. If it doesn't you need to get it checked out for your peace of mind. You and your doctor will both be glad you took such a responsible step. If there is a cause of concern, early detection makes a huge difference. And if there's nothing to worry about, you'll feel total relief. That's definitely worth taking the time to make an appointment!
— Robert Caridi, MD
Diplomate of the American Board of Plastic Surgery
Fellow of the American College of Surgeons (FACS)
Member of the American Society of Plastic Surgeons (ASPS)
Member of the American Society for Aesthetic Plastic Surgery
Founder of the Austin Gynecomastia Center