Breast Augmentation In Austin, Texas: Reflections Of A Senior Surgeon With 28 Years Experience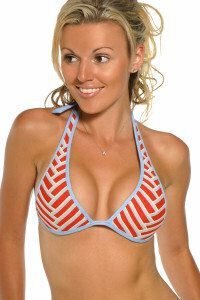 Breast augmentation is about two important issues—breast volume and breast shape. They are related to some degree, but are very independent in many ways that I will try to describe. Patients are most happy with a size that they can live with and a shape that is flattering in the mirror.
Breast size is simply how large your implant can be in terms of volume. Take a look at recent before and after breast augmentation photos to get an idea of the results other patients have obtained with various breast implant sizes. The following is a short list of issues that are related to size:
1. Most patients understand that when determining the best implant size it is necessary to look at your entire figure and not just your chest. You need to consider how the implant size works with your shoulders, hips, abdomen and buttock. Working with various implant-sizers and a full-length mirror will reveal the differences and help you choose what is right for your body proportions.
2. You don't want to look fat. This can happen with implants that are too large or too wide, or both. This is also easily realized in front of the mirror during your consultation. The last thing you want is for your breasts to make you look matronly and overweight. There can be a fine line between voluptuous and overweight. As you get older, your body will change: this issue is the most common reason patients request a breast revision.
3. Dimensional analysis refers to a measurement technique by which implant size is determined after measuring the chest and the breast. The problem with this method is that the human body is dynamic: what works in one patient may not be best for another. We have experienced surgeons who understand these body nuances and take them into consideration to maximize patients' experience. It's a useful guide but certainly not the best or only way to determine size.
4. Dealing with the "myth" of going larger than you think. Patients often say to me, "I have heard I should go larger than what I like because I will regret it." Although there is some truth to this in a particular patient population, especially among women who want really small breast implants, the goal of a thorough consultation is to make sure you choose the right size for the short and long term. The enemy of big could be bigger.
5. How do I get the implant size right? My system works very well for my patients. We simply set you up in front of a full length mirror and try on various implant sizers. We talk about what we see, learn about you and your desires and concerns, and eventually come to the perfect size for you. Then we do it again on the day of your pre-operative visit. There are never any surprises: we do NOT use computer imaging, guess on your size (A, B, C, D), or make executive decisions when we are in the OR.
6. Size depends on where you live. I can assure you that if you live in Dallas or Houston, your implants will generally be larger than ours in Austin. As our former Governor once said, "Austin is the raisin in the tomato soup."
7. In a perfect world, you want the smallest implant that gives you the best appearance. Smaller is better, all other things considered.
8. Implant complications are related to implant size: the larger the implant, the greater the chance of complications.
9. The average breast implant size at Westlake Plastic Surgery is 325cc.
10. Men generally like big breasts. Go figure.
Let's talk about shape. The following is a short list of issues related to breast shape with breast implants.
1. The shape of your breast after a procedure is very much influenced by the anatomy of your chest wall and your breasts. It's a simple concept that what you get depends on what you have. It is often unrealistic to look at pictures of other results and expect identical results. In rare cases, some women simply have the ideal anatomy for a straight-forward enhancement.
2. The type of implant can impact the shape. For instance, a low profile implant is flatter and less "perky" than a high profile breast implant. An over-inflated saline implant can lead to a "ball like" appearance of the breast. A tear drop shaped implant results in less fullness at the top of the breast.
3. The greater the implant volume, the greater the opportunity the breast implant has to overwhelm the shape of the breast, resulting in a balloon-like appearance.
4. In many patients, there is an opportunity to actually change the shape of the breast with breast molding. By applying pressure on the implant, you can actually shape the breast by expanding the tissue of the chest. This is how you can create cleavage. For example, massaging the breasts towards the midline will create cleavage in a patient who would otherwise not obtain it after an augmentation.
5. Breast shape, no matter what it is, is best maintained with a properly fitted bra. Nothing beats a great bra to preserve breast shape over the constant strain of gravity.6. The best way to ruin breasts that are naturally shapely is to choose implants that are too large.
7. It's important to know when breast shape will be improved with a breast implant and a breast lift. There is no better insurance than an experienced plastic surgeon to keep you from experiencing disappointment.
8. Optimal breast shape is enhanced by breast molding, which is best when performed within six weeks of surgery.
9. If overzealous use of oversized breast implants results in an unpleasant shape, removal of the implants can, in many cases, get you back to where you were.
10. The perfect breast shape is very subjective in our society.
The ideal result combines the perfect size and the best shape. I know it when I see it, and my goal is to help you achieve this result.
The Story Of A Breast Lift With Implants
— Robert Caridi, MD
Diplomate of the American Board of Plastic Surgery
Fellow of the American College of Surgeons (FACS)
Member of the American Society of Plastic Surgeons (ASPS)
Member of the American Society for Aesthetic Plastic Surgery
Founder of the Austin Gynecomastia Center