All About the BRA Procedure: Breast Reduction with Augmentation
I just finished my weekend run around Town Lake and after observing the women around me, it dawned on me that my BRA procedure – Breast Reduction with Augmentation – is all about making your breasts appear as if you're wearing your best bra, even when you're not!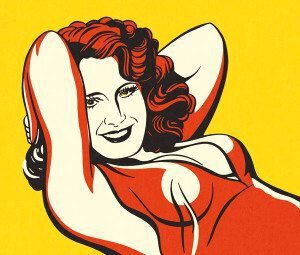 Let me explain all about the BRA Procedure: Breast Reduction with Augmentation.
Unless you're young and perfect or you have incredible genes, it's more than likely that your breasts will sag over time, particularly if you have anything larger than the smallest of breasts. Superior fullness is lost, they hang lower and they only look impressive when stuffed in a supportive (some say uncomfortable) bra.
My BRA procedure a more advanced version of the breast lift with implants procedure. It is simply the most revolutionary breast enhancement today for the saggy, fuller breast. How do I know? I have performed all current breast enhancement alternatives for many years and then perfected the technique of breast reduction and breast augmentation—I have pioneered this alternative that has not yet been fully acknowledged by the plastic surgery community.
Breast Reduction with Augmentation In 90 Seconds
What's wrong with the alternatives? Making a breast larger to give "lift" only temporarily results in larger and lower breasts without adding fullness above. A breast reduction will result in a smaller, better-shaped breast but without superior fullness. A breast lift and breast augmentation is a better alternative, but if the saggy breast tissue is not removed it will fall again and spoil the result.
My alternative, a breast augmentation and breast reduction (BRA), offers the best of both worlds—superior breast fullness and a reduction of the tissue that sags. This elevates the level of the breasts on a woman's chest, optimally shapes the breast with complete flexibility in terms of size and shape, and provides for the appearance of the best breast shape without a bra.
With over 500 BRA procedures under my belt, it has now become one of the most popular procedures I perform, and I am honored to provide this alternative to patients who come from all over the world. If this is something that interests you, please check out my videos on my website. I'm convinced that you will clearly see the benefits from this revolutionary breast enhancement.
The Story Of A Breast Lift With Implants
— Robert Caridi, MD
Diplomate of the American Board of Plastic Surgery
Fellow of the American College of Surgeons (FACS)
Member of the American Society of Plastic Surgeons (ASPS)
Member of the American Society for Aesthetic Plastic Surgery
Founder of the Austin Gynecomastia Center